We are well aware that not all of my readers live in spaces that get pummeled with snow every year. Below we have collected our favorite winter boots for men you can wear to the office for all climates. So whether you live in a spot that doesn't go below 70 or find yourself knee-deep in snow, we got you covered.

There's a reason why we put a lace-up boot in nearly every one of my private client's wardrobes. They're a wardrobe essential that's ridiculously versatile. You can wear them with jeans and a t-shirt, or a suit in a pinch.
For climates that have no snowfall and some occasional rain in the winter, these are perfect. They offer some natural water repellency, but we recommend spraying it with water repelling spray just for added measure.
They're not thick or lined, which make them bearable to wear even if you're reaching near summer-like temperatures.

What we love about this shoe: They're extremely easy to slip on. The classic looking Chelsea boot design is elegant enough to wear during your most important business meetings, but completely wearable with something like a solid pair of denim.
This model by Cole Haan is made from an upper leather that's treated to be 100% waterproof. The Nike developed Grand midsole technology is makes this particular boot as comfortable and light as a sneaker.
Best for light rain or snow. Note that the elastic panel of the Chelsea boot is water-resistant, not proof, and the sole won't give you enough grip and traction on packed, icy snow.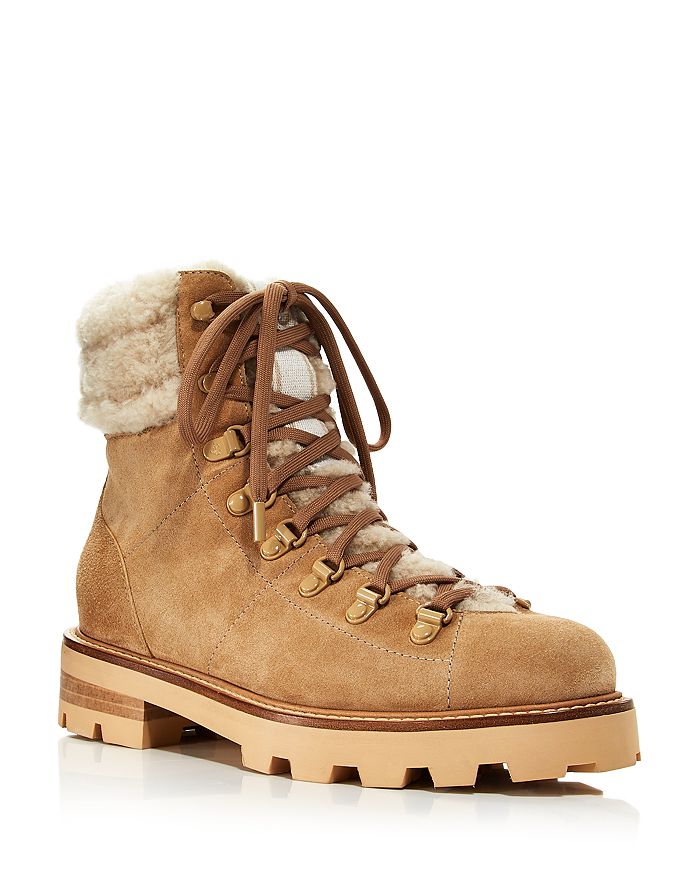 Wearing big, over the pants snow boots in moderate snowfall is kind of like driving a Hummer in the suburbs. It gets the job done, but it's also a bit of overkill.
A hiking boot, like The Commander from Thursday Boot Co., offers the best of a lace-up boot and a snow boot. It's light and sleek enough to look great in the office, but it gives you the protection you need when the weather starts to get a little rough.
Inspired by classic hiking boots (you know, the kind people wore to climb up snowy mountains), Thursday's take has everything I love in a winter boot: cushioned ankle support, a thick, grippy Carrarmato (which means "tank tread") outsole by Vibram, ultra comfortable leather lining, and it looks fucking good.
When you need to battle a blizzard worthy of a disaster movie starring The Rock, this is the boot you need. The removable liner (felt in the original, wool in this model that I own) provides a much-needed warmth, along with a cushy barrier between you and the rubber lower shell.
And in case you're wondering if these are ok at the office: Once you need to pull these bad boys out, it's safe to say formalities are going out the window.
Your boss, co-workers, and any important business contacts will be dressing for survival at this point. They'll understand.
KEEP YOUR WINTER BOOTS IN GOOD SHAPE
It's always important to practice proper boot care, especially with the beating winter boots can take.
We put together a complimentary winter boot care guide to help you make sure your boots serve you well for years to come.