The biggest criticism of the Amazon Echo is that it doesn't sound that good. It's a criticism that needs qualifying, because we've never really thought of the Amazon Echo as a speaker for music. Rather, it's all about its Alexa voice assistant.
With Google now offering a wider range of speakers – there's Home and Home Max as its two majors – and Apple having its own crack with HomePod, Amazon has made what's perhaps a surprise move with the Echo Sub: a companion to the Echo that's solely there to boost bass and therefore overall sound quality. 
Is the Sub a huge acknowledgement of Echo's quality criticisms, or a rebellious kickback against the audiophile empire?
Why would you need an Echo Sub?
Easy upgrade for Echo owners to boost bass output
Available in charcoal, heather grey or sandstone
When Apple launched the HomePod it went for the audio jugular. Arguably, Apple did a great job in launching a great sounding speaker, but it missed the smart part of the equation. The HomePod pales in comparison when it comes to functionality, unable to match the offering from Alexa or the diversity of the supported smart home ecosystem working with Alexa.
To us that has always made the Echo a winner as a functional smart speaker, accepting that it was never designed as a primary audio device. The launch of the Echo Sub potentially changes that arrangement – along with the option for stereo pairing of Echo devices – to appeal to those who want a better music offering  alongside Alexa convenience.
That's really what the Echo Sub is for: it isn't a standalone device, you need to have an Echo (second-gen) or an Echo Plus (second-gen) . You can also use it with an Echo Dot (fourth-gen) (but seriously, if you're pairing an Echo Dot with the Echo Sub you need to have a long hard think about what you're trying to achieve). And if you don't have an Echo yet, you'll perhaps be interested in knowing that Echo Sub with a pair of Echo speakers is being sold in a package – and that still comes in far cheaper than just one Apple HomePod.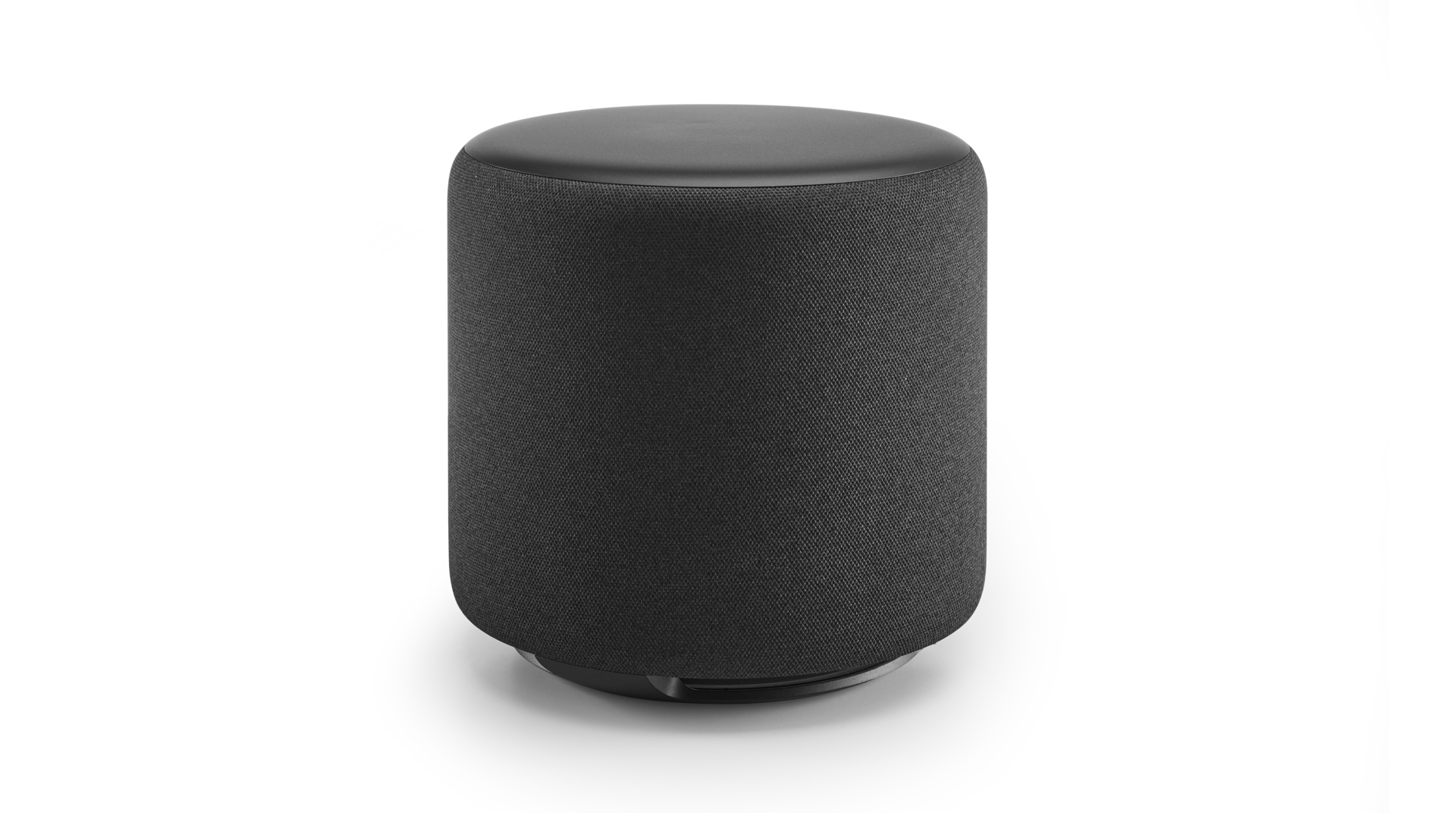 Echo Sub setup and specs 
Pairs via Alexa app to other Echo product(s)
Dimensions: 202mm tall and 220mm high; Weight: 4.2kgs
6-inch downfiring subwoofer, 100W Class D amplifier, 30Hz lowest frequency
Setting up the Echo Sub is actually very easy. All you have to do is plug in the power cord and everything else happens within in the Alexa app – the same as any other Echo device.