Liquid Web delivers business hosting that's so simple, reliable, and affordable, you never have to think about it. And as your company grows, we'll ensure your technology evolves in lock step. Let The Most Helpful Humans in Hosting® help you get back the time and money you would spend maintaining IT infrastructure. No complications. Just the hosting you need to power unlimited sales and success.
3 Reasons Business Owners Need Managed Hosting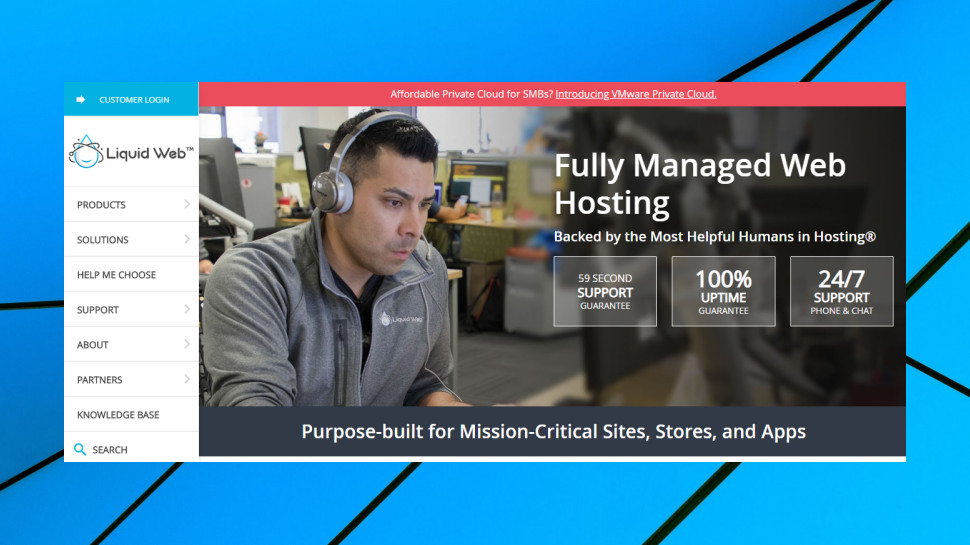 You have enough make-or-break responsibilities already
Do you really want your to-do list to include daily OS and software patches, traffic monitoring, threat identification and mitigation, compliance and reporting, and ongoing hardware updates?
You can't compromise on security
Whatever size your business, the sad truth is you will likely be targeted with cyber attacks. Seventy percent of all cyber attacks target small businesses, according to the National Cyber Security Alliance, and 60 percent of attacked SMBs go out of business around six months later. The cost of attacks only grows as your business scales. We keep your technology secure, so you don't have to become an ugly statistic.
Hosting is our business
We aren't just The Most Helpful Humans in Hosting— we're also expertly trained and highly experienced. Our team stays current on hosting technology and best practices so you don't have to.
Behind the Scenes in Our Data Centers
Peek behind the scenes in our privately owned data centers, and you'll find some of the most robust security and diligent support in the industry. We take our jobs seriously 24/7/365 because your success is too important to compromise.
Our data centers are built for performance that doesn't quit:
24/7/365 Level 3 technicians on site
Tier-1 premium bandwidth
N+1 redundancy
Top-of-the-line cooling systems
Multi-layered structural, electronic, and human on-site security