ScreenshotMonitor is a simple, but powerful tool you can start using in your business in 10 minutes.Don't know how we worked without it before!
ScreenshotMonitor is a leading time tracking / screenshot monitoring tool used by freelancers, remote and in-office employees to get a clear picture of time and money spent on each task. … The tracked time, screenshots, project and task notes are all delivered online for manager.
Track employees' time and screenshots. See it on the web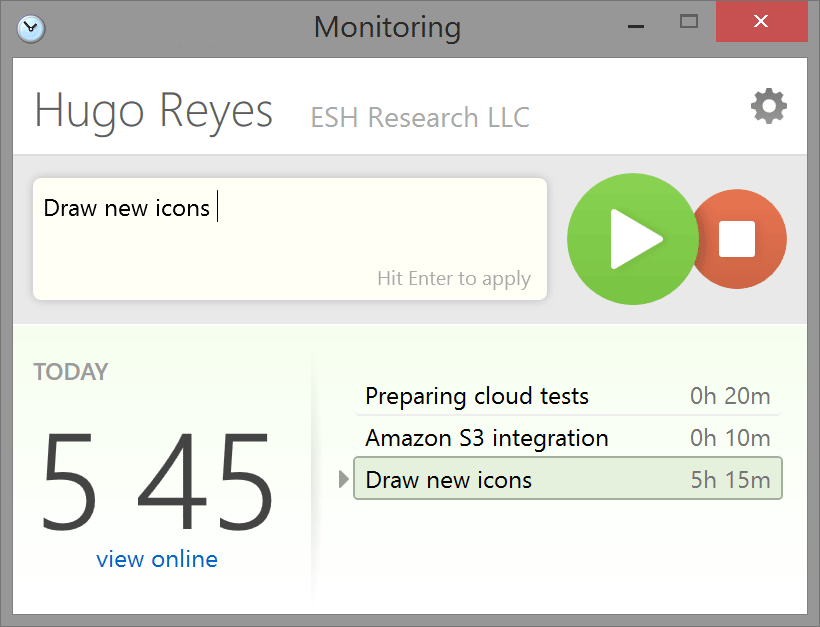 Track time and tasks effortlessly
Your remote or office employees start and stop monitoring themselves using a lightweight desktop application.
They create a task, and the program automatically tracks time and screenshots for this task. This information is then securely sent to screenshotmonitor.com for you to see in real time. No spying and your employees are in control!
See time and screenshots on the web
The tracked time, screenshots and task notes are all delivered to your dashboard.
There is nothing for you (the manager) to install — you can see it online using your computer, tablet or a smartphone. You will know exactly when and what your employees have worked on, how much time and money they have spent on each task and what was on their monitors at that time. You will know for certain that you are paying for actual work, not for time spent on Facebook or shopping.
Get reports you need, at a glance
Get a clear picture of time and money your team spends on each task.
Select specific employees, use date range shortcuts, see grouped by date or detailed time-sheets and download them in Excel for further analysis or to generate invoices. Your employees can also see the reports for their own time and use them to generate invoices if needed. All in a few clicks.