There are multiple aspects of Thrive Themes that you need to know about. It isn't just a single plug-in that you use for themes, it's an all in one plug-in to transform your website into a money-making-machine.
The Thrive Architect WordPress Page Builder
As I mentioned above, the best feature of Thrive is how easy it is to use and is because of the Thrive Architect Page Builder. Previously called the "content builder" thrive has updated their previous plugging and made this compatible with no all Thrive Themes, but all WordPress themes.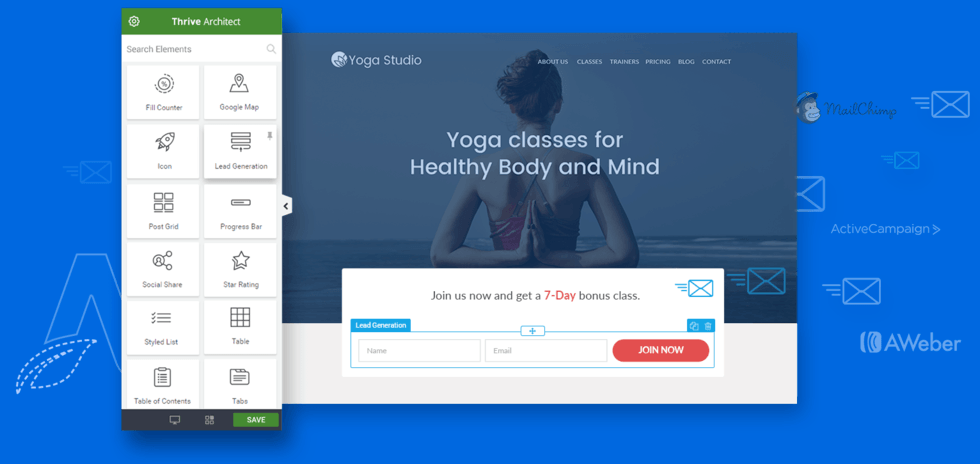 Things Thrive Can Work On (Cons)
I had planned to write pros and cons at the bottom, but my excitement for Thrive lead me to say more about the pros than cons. Thrive may lack some of the custom designs such as magazine theme of something more specific to your niche, but something you can fully customize. A few other things to point out include:
Can be more expensive then a typical theme if you have a small budget
It will not allow you to change the custom color of the header, footer, and sidebar beside their 6 options without copying a custom code in it. By the time you read this, hopefully, it is changed as Thrive is always improving and upgrading.
As the sidebar is responsive, you can not control the size of it. Some ad networks or publishers want specific sizes, so it will auto size it and may cause a few moments of anger.
The support forum needs a better search function and for users to categorize correctly.
Final Recommendations
In my opinion, the Thrive Themes provides the best conversion-focused websites for internet entrepreneurs. It may be more expensive then your typical "Theme Forrest template" but I believe it is excellent value for its money. You will save hundreds of dollars not buying additional plugins and save thousands from not hiring developers to do these easy changes for you.