Worried you'll miss something? Don't worry, we've got you covered. Here are 10 of the beauty products featured in the sale we're most excited about, plus a comprehensive guide on everything this semi-annual sale has in store. So you can set your alarms and reminders now and whatever you do, don't wait—deals are only good for the day-of, and you don't want to miss a great deal on one of your favorites.
Stress can do a number on your skin, especially if you have sensitive skin that's prone to blackheads, acne, or blemishes. Sometimes what your skin needs most to recover is just a little detox, which is exactly what this organic matcha green tea treatment delivers. Formulated with soothing Bentonite clay and all-natural lemongrass, this mask is loaded with all kinds of good stuff that'll make your skin feel super nourished.
One of the great things about this long-lasting eyeshadow from MAC is its versatility. Formulated to glide on creamy over lids for seamless coverage, this shadow gets rave reviews from beauty lovers because of how hyperpigmented it can be once it dries. The color stays intense—never cakey—but because the hues are fairly neutral, you can use this as either a standalone shadow or as a primer, depending on your vibe for the day.
This primer from Urban Decay is a classic, and with good reason. For a lot of folks (myself included), this primer is a makeup mainstay because it glides on smoothly and blends like a champ on all skin tones. Paraben-free and formulated to last for up to 24 blissful, crease-free hours, this primer is an essential for any collection, and since it's available for half its normal price, you can essentially get two primers for the cost of one.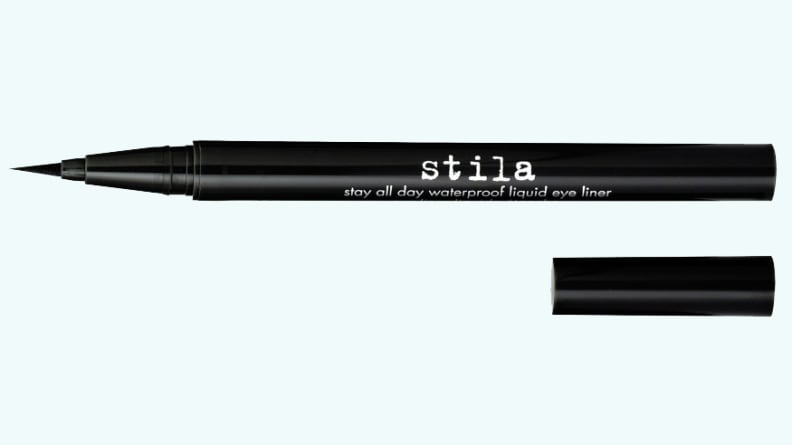 Last time we covered Ulta's big semi-annual sale, we called this the holy grail of liquid liners—and we eventually even named it the best liquid eyeliner, too. Available in up to 11 different colors, this somewhat glossy liner lasts and lasts, which is part of the reason why it's developed such a cult following over the years. This smudge-proof and fade-resistant liner comes with a felt tip too, which makes it perfect for when you want to rock a sharp cat eye.

Vitamin C is a shot of vibrance to your skin no matter what form it's in, but these peels take all that and kick it up a notch, say reviewers. Designed to be worn basically anywhere—including the face, neck, or even décolletage—these peel pads come in 30-packs, making them great for daily use. In addition to featuring vitamin C, they are chock-full of antioxidants that can also help protect skin from sun damage.